Convert waste into revenue with RUF sawdust briquetting machines
RUF offers wood waste solutions for manufacturers across the United States
Do you have a strategy for removing sawdust that adds to your bottom line?
Dealing with sawdust and wood dust is a costly hassle. Sawdust, the byproduct of most woodworking processes, leaves manufacturers and facilities with fine particles of wood everywhere. Flammable and dangerous when inhaled, sawdust has to be stored in your facility—with a multi-step disposal process. But there's a better solution.
The benefits of a sawdust briquette Press
We know how frustrating it is to feel like you're leaving money on the floor. Instead of dumping sawdust in a landfill, you can convert it into briquettes, which can be sold for home heating and outdoor recreational use. With the growing market for briquette-based fuel, selling energy-efficient and carbon-neutral wood briquettes as a fuel source provides numerous benefits for companies.
Reduce need to store wood waste
Remove airborne particles
Eliminate costly disposal and landfill fees
Generate a new revenue stream from briquette sales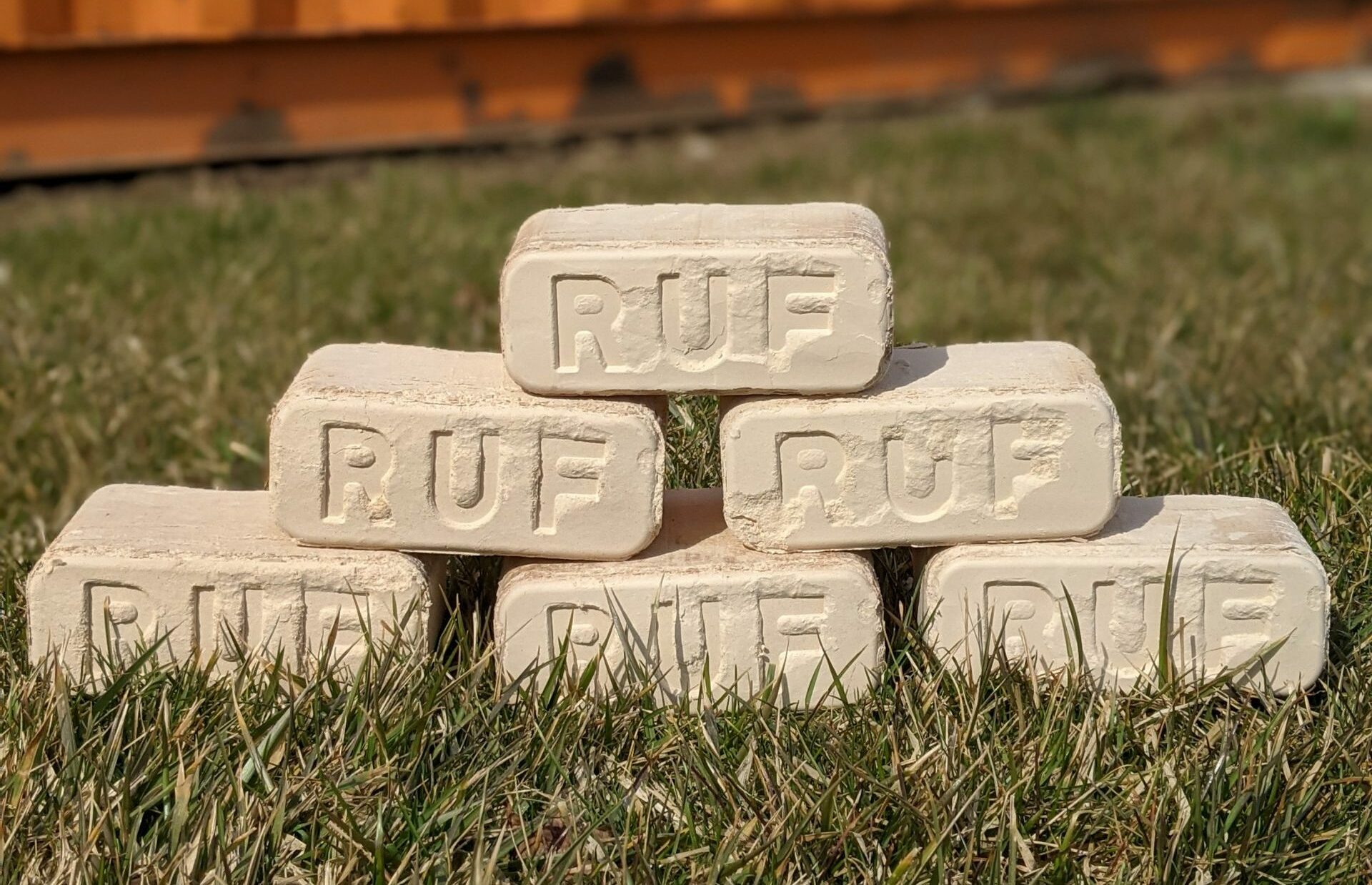 As a leading Wood Dust and sawdust briquette Press manufacturer, we can help you add briquetting to your operations.
Our goal is to help you become more profitable and efficient.
Excellent ROI: RUF briquetters often pay for themselves within 18 months
We offer a free briquette test of your material to prove out a solution and demonstrate ROI up front
Over 5,500 briquetters in operation in North America
RUF briquetting machines are compact and integrate easily into existing production lines
Our briquetters require little to no supervision and can run 24/7, keeping labor costs low
Briquetting Experts
The whole world of briquetting, under one RUF.
CF Nielsen is the leading manufacturer of mechanical briquetting presses. Together, we supply briquetting solutions all over North America.
Low maintenance costs
High efficiency motors
Die system with exchangeable wear parts
Die system can be adapted to customers' raw material and density requirement
Double infeed system on large machines for higher capacity and uniform density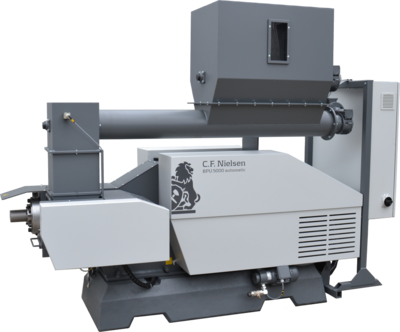 RUF briquetting systems work with a variety of other wood and biomass byproducts
Straw
Sugarcane Bagasse
Wood Chip
Wood Dust
See how one client turned wood waste into a profitable new business line.
How are Sawdust briquettes made?
Sawdust briquettes are made of two things: sawdust and pressure. That's it. There are no chemicals or additives, making them a natural product.
Step 1
Sawdust is moved to a pre-charging chamber by a screw conveyor.
Step 2
A pre-charger presses the sawdust into the main pressing chamber.
Step 3
The main pressing ram compresses the sawdust into the mold and forms the briquette into its final shape and density.
Step 4
Sawdust briquettes are pushed out of the machine one at a time.
Considering how to add revenue to your operations?
Our briquetting experts can explain how sawdust briquetting, and our machines, can fit into your business.