Success Story: burnstein von seelen
Turning Copper Scrap into Savings with RUF Briquetting Systems
CLIENT
Burnstein von Seelen, located in Abbeville, South Carolina, is one of the world's leading manufacturers of copper precision castings.
EXECUTIVE SUMMARY
An unreliable briquetting machine cost Burnstein von Seelen more in headaches than they salvaged in copper. Tired of wasting time on an old machine— and forced to sell copper chips for scrap—Burnstein von Seelen called on RUF Briquetting Systems for help. RUF's free briquette press test proved their machinery could produce a denser, higher quality briquette quickly, adding value to the Burnstein von Seelen business. Burnstein von Seelen purchased their own RUF briquetting machine.
The move paid off.
The company now saves $4,000 to $5,000 a month from recycling and reusing their own copper. With decreased raw materials costs, they also have the opportunity to earn more revenue. "RUF delivers a well built machine that does a tremendous job. They did everything they said they would do, and it's a pleasure to do business with them," said company owner Danny Burnstein.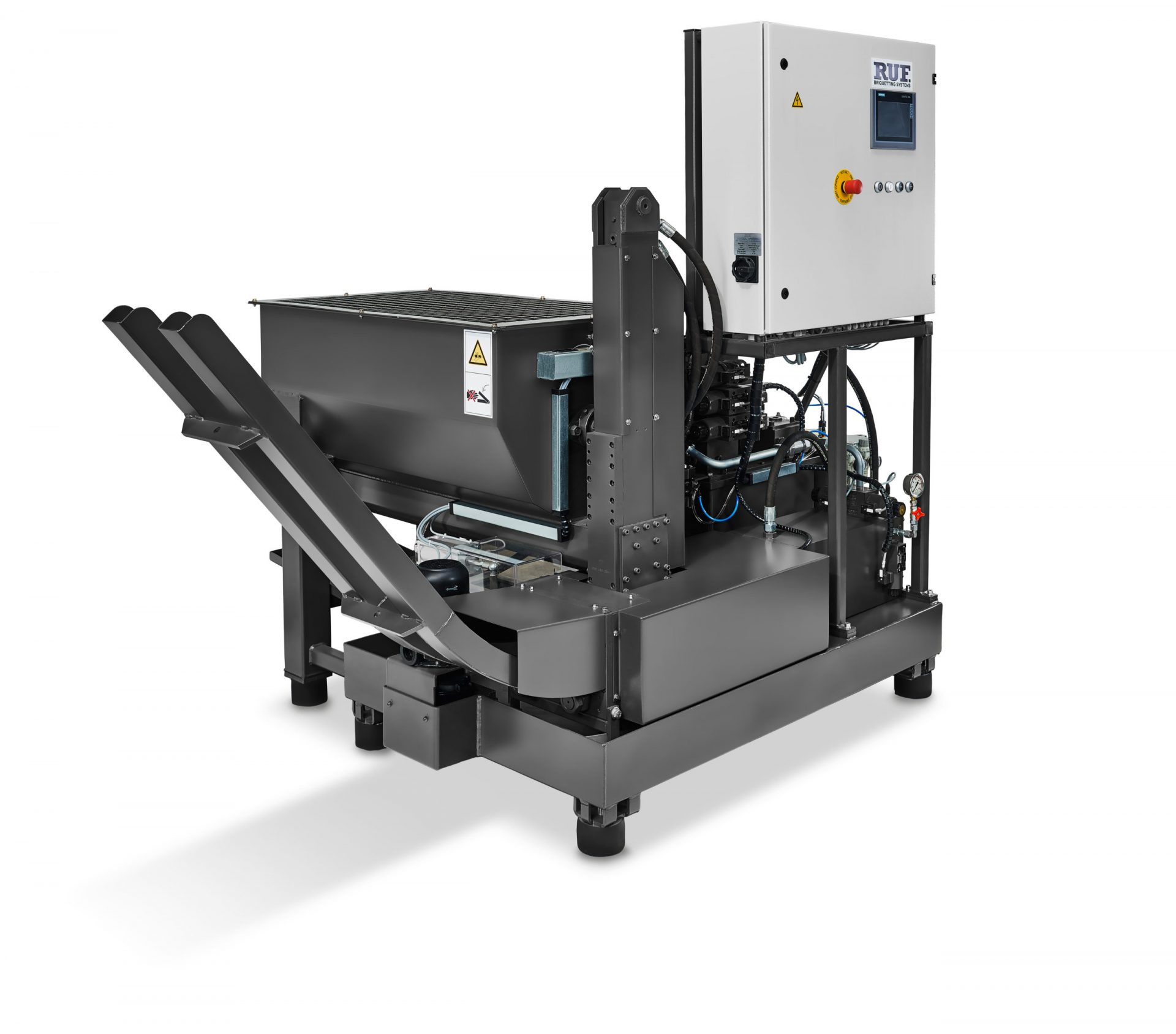 CHALLENGE
Several times a day, Danny Burstein, the owner of Burnstein von Seelen, had to check on their old briquetting machine to see if it was still running. Babysitting unreliable machinery that failed to compress enough metal for re-use (and recover coolant, resulting in an over-saturated product) was an inefficient headache. "It was horrible," said Burnstein. As a result, the company was selling copper chips for scrap, worth far less than briquettes. So they searched the marketplace for a new solution capable of producing high quality copper briquettes the company could recycle and reuse themselves.
SOLUTION
Burnstein von Seelen sent RUF some of their copper to process. RUF Briquetting Systems increased the metal recovery from approximately 80% to 97%, eliminated excess coolant, and decreased the combustion in the furnace from saturated chips. Blown away by this evidence, Burnstein bought a RUF briquetter capable of handling their scrap needs.
"We had a choice of getting a new one of theirs (the old brand) or getting a RUF Machine. The RUF machine was the right move," said Burnstein. "Getting started was easy."
Within a few hours of delivery, the RUF machine was up and running. Using a plug and play approach, a dedicated RUF technician operated the machine for the first two days, training operators and ensuring everything worked properly.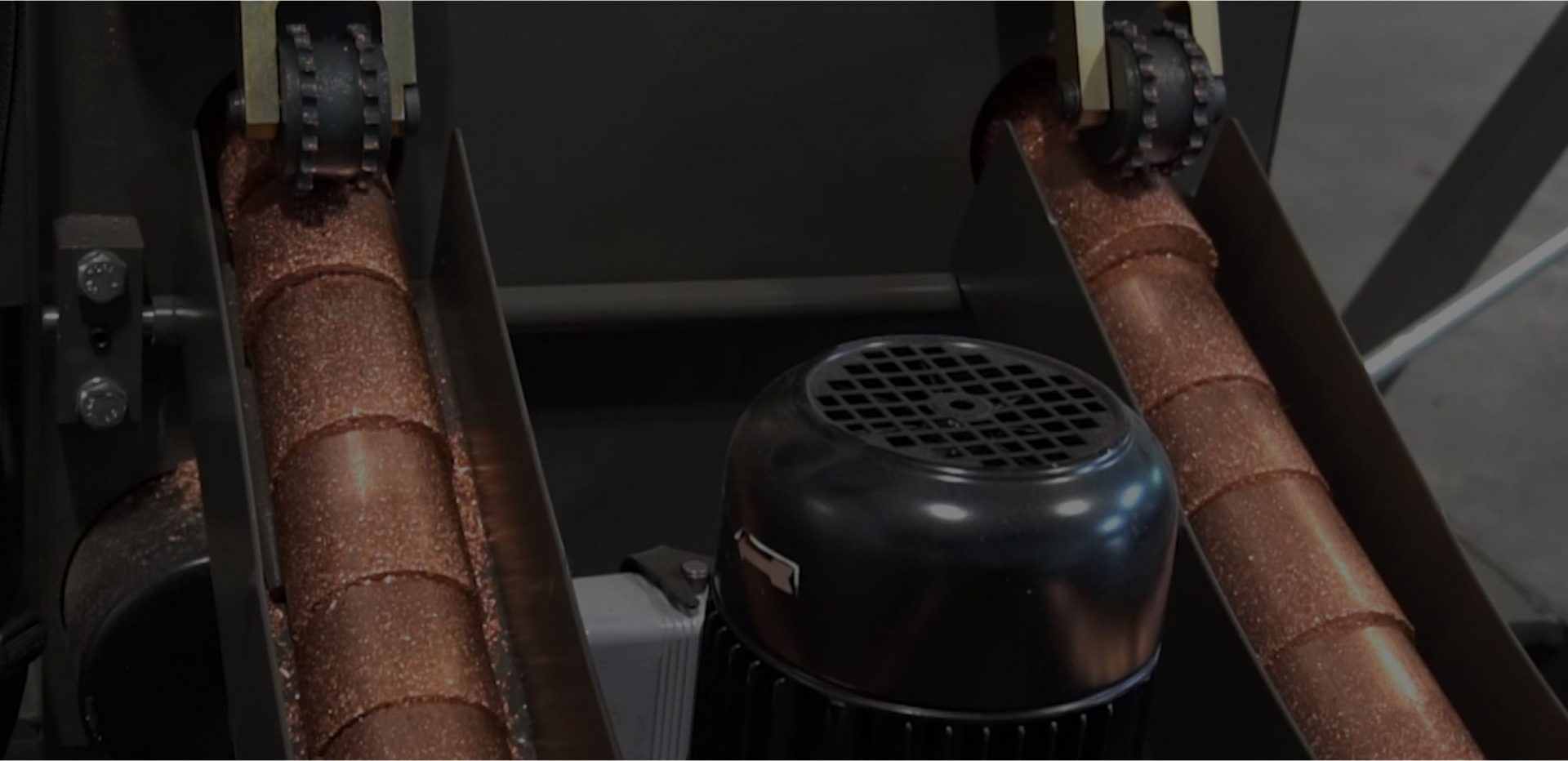 results
Choosing RUF machinery paid off for Burstein von Seelen. "We saw results the first day we ran the machine," said Burnstein. "The process is quicker and creates denser briquettes, allowing us to recycle material instead of selling it for scrap. Plus, my pricing can be better because I'm getting more value from my purchases of raw materials."
The company now saves $4,000 to $5,000 a month—more efficiently and with less manual effort—using their RUF briquetting machine.
Savings of up to $5,000 a month
Recycles and reuses their own copper—no need to sell scrap
Increased value of raw material purchases
Significant time savings
Creates denser, high quality briquettes
Eliminates excess coolant on copper chips
Decreases melt time
Less labor intensive