Success Story: Walnut Creek
Walnut creek planing creates authentic biofuel from wood shavings with ruf wood briquetter
Integrate Seamlessly. Purge Unwanted Waste. Create New Revenue.
CLIENT
Walnut Creek Planing (WCP) has mastered the art of hardwood in the rolling hills of Holmes County, Ohio.
EXECUTIVE SUMMARY
WCP designs one-of-a-kind components and finished goods in various industries, including doors, stairs, furniture and butcher blocks. Their 125,000 square-foot manufacturing facility and 10-acre air and kiln drying complex is a powerhouse.
CHALLENGE
For years, WCP took wood shavings waste and produced animal bedding. This process was very beneficial to its waste stream management program—reallocating wood shavings omitted the
need to burn or take them to landfills. However, this process had little impact on the overall revenue stream. WCP considered entering the wood pallet business, but the start-up costs and large-scale production capacity required to enter the space proved to be prohibitive.
SOLUTION
RUF Briquetting and WCP met at the International Woodworking Fair trade show in Atlanta, Georgia. After extensive testing in RUF's Germany facilities, they developed a new briquetting solution to decrease their waste expense while adding a new revenue stream.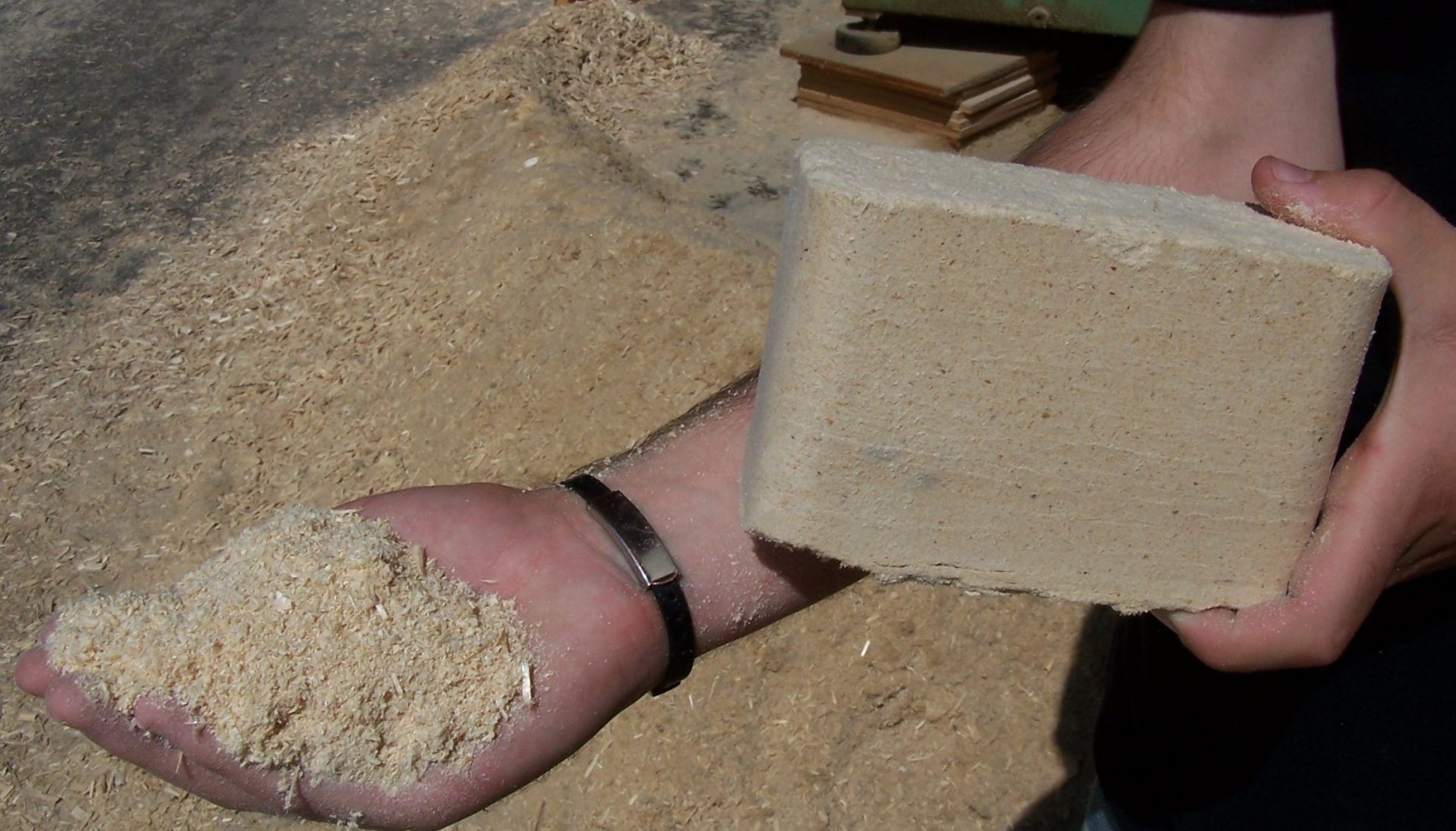 results
WCP was able to create another source of revenue with their RUF wood briquetter and has since added a second machine to their partner facility in Virginia due to its sucess.
RUF wood briquetter was installed within 24 hours and was up and running with zero hiccups.
WCP produces 40 to 42 tons of briquettes a day and sells the briquettes under the name Eco-Brick.
Eco-Brick demands continually increase as the market becomes educated on its benefits.
Waste stream revenue has doubled since switching to the RUF wood briquetter.
A portion of the briquettes are used for WCP's high-capacity kiln fuel.